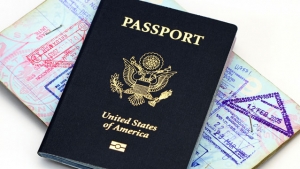 <> <> <> <> <> <> <> <> <> <> <> <> <> <> <> <> <> <> <> <> <> <> <> <> <> <> <> <>
Greetings!  Adult students (prospective, grad, undergrad, stop outs, "ABD"s) and
graduates/alumni:

Don't fall in the Fall!
Don't fall short when school starts in the Fall!
Are you seeking a new position (internal or external), promotion or pay raise, and not finding one, getting replies or any offers?  If you will be looking, are you not acting on it NOW, but waiting until you graduate or have to look?
Are you undecided about which degree program or major is best, right for you? Or don't like the one you are in?
Do you have difficulty or a hard time in school—keeping up and not falling behind; with homework, assignments, research papers, thesis or dissertation?  
Are you a stop or drop out; "ABD" or have course incompletes? 
Do you need more support, assistance than you are getting, or not gaining what you expected or wanted out of your degree?
If it's yes to any of those questions and maybe you have others, then contact me right away.  Don't have school start in September with them still worrying you, holding you back, always on your mind, or "hanging over your head".  Or have graduates/alumni, anyone still not in the position or salary they want by September!  Stop outs, drop outs, ABDs, finish what you started and have 'peace of mind', set a good example, be a role model.  
We can meet (virtual or in person) until your questions are answered; issues resolved or goals achieved. That includes free sessions, tools, programs and resources; Maximizing Student Success/Fulfillment www.maxfulfillment.com/ascs/ and Thank you! gift for any input/feedback.  Results guaranteed, or I will connect you with other assistance.  
I look forward to your call or email.  Don't wait.  September will be here before you know it.  Time does "fly by".  May you all keep this in front of you: A degree can be Your Passport to Success! AND one of those "once in a lifetime, life changing, transformative  experiences".
Regards, Randy

Randy Bennett Ed.D.
www.maxfulfillment.com/ascs3/
847 809-4821 randy@maxfulfillment.com
Bio www.maxfulfillment.com/bio/
Testimonials www.maxfulfillment.com/testimony/
P.S. Thank you! for passing Don't fall in the Fall www.maxfulfillment.com/ascssept/ along to others, workplaces, Human Resources, professional associations or community organizations.  It's for Maximizing Student Success or Supporting Higher Education, Degree Attainment in the Workplace–leaders, clients, staff/employees, managers and executives.  See www.maxfulfillment.com/ascspromo/
<> <> <> <> <> <> <> <> <> <> <> <> <> <> <> <> <> <> <> <> <> <> <> <> <> <> <> <>